My Digital Marketing
Career in Kochi
Project Manager, Digital Marketing
Vividreal, Edapally, Kochi
In 2018, I started my digital marketing career in Kochi at a company called Vividreal, at Edapally, Kochi. At first, I was a content writer. But within six months, I got really interested in digital marketing and became the person in charge of digital marketing projects.
At Vividreal, I learned a lot about digital advertising. We used platforms like Google Ads, Bing Ads, Facebook Ads, and LinkedIn Ads. I worked with clients from different parts of the world, like the US and Australia. This helped me understand how businesses in those places work, especially online. I was well on track to become one of the top digital marketing experts, learning at that pace.
One of the most exciting things I did at Vividreal was helping the Kerala Police organize a big cyber security conference called C0C0N. We built the conference website, managed ticket bookings, created content, and ran ads on Google and Facebook. The conference was a huge success!
Digital Marketing Coordinator
I managed digital campaigns for a candidate in the 2019 Lok Sabha elections. This taught me how to handle fast-paced campaigns and solve multiple problems at once. My experience during the 2019 Lok Sabha elections honed my skills in agility, strategic thinking, and crisis resolution, which helped me become an expert in digital marketing in a very short period of time. 
Head of Digital Marketing
Bramma IT Solutions, Kaloor, Kochi
After two years at Vividreal, I joined Bramma IT Solutions (BITS) as the Head of Digital Marketing. Here, I worked with big names in education and real estate. I handled projects for companies like Vieroots, The Hindu Home Expo, and top education consultants in Kerala.
Digital Marketing Strategist
Abe Services, Kadavanthra, Kochi
In 2020, I switched to the client side and started working with Abe Services, a popular education consultant in Kerala. They had worked with different digital marketing agencies and top digital marketing experts before but weren't happy with the results. When I joined, I found out that the main problem was poor communication between the sales and marketing teams.
To fix this, I brought all the digital marketing work in-house. We used Google Sheets to share leads with the sales team, but it wasn't very efficient. So, we tried a tool called Zapier to make things easier. While it helped with lead downloads, we still had issues with how the sales team managed the leads. To improve this, we started using a simple lead management system called Privyr. It helped us keep track of all the leads and what the sales team was doing. I also created quick reply templates to make it easier for the sales team to respond to inquiries. I also managed to reduce the cost of our advertising campaigns on Facebook and Google, which helped us get more leads without spending too much money.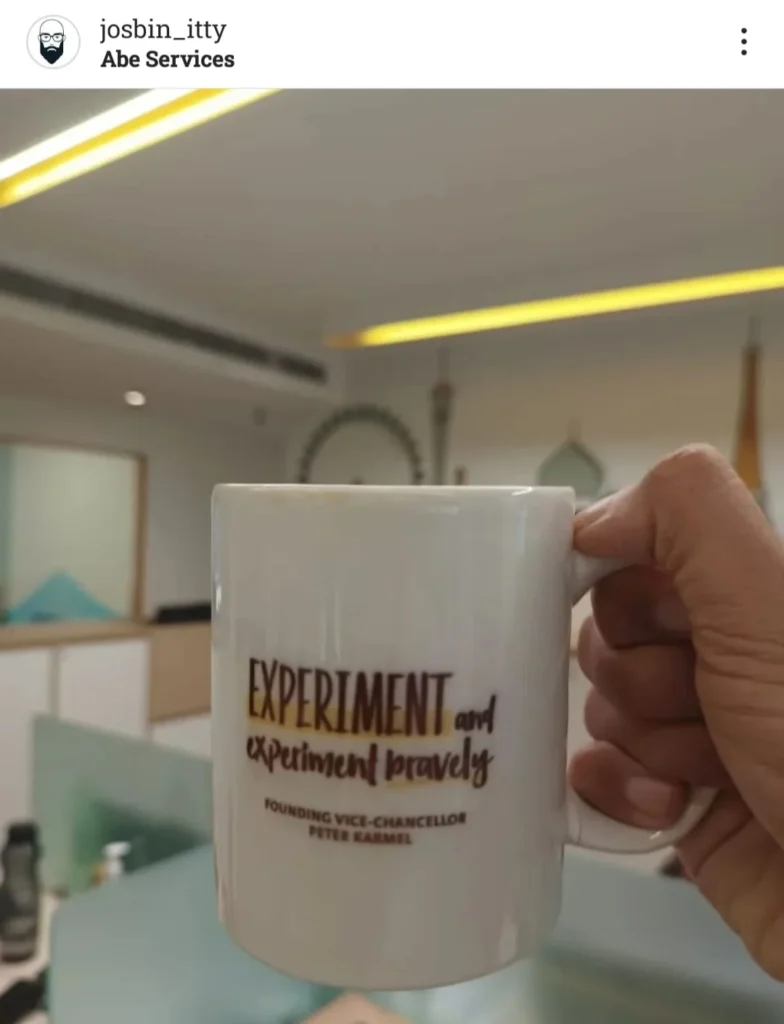 Digital Marketing Manager
Skyline Builders, Palarivattom, Kochi
After two years at Abe Services, I joined Skyline Builders as a Digital Marketing Manager. My first job was to set up a new system called Sell.Do to manage leads. Another thing I was tasked with was to make the website of Skyline Builders one of the best in the industry. With the new website in place, I am able to track everything that happens on the website using Google Analytics, Microsoft Clarity and other tracking tools. I now head a team of digital marketing experts at Skyline Builders. We have also created a special team to handle digital inquiries to ensure that we respond to them within just 30 minutes!
My journey at Skyline Builders is still going on, and I'm excited about what's coming next. I've had the chance to work on exciting projects and gain valuable skills along the way. I'm looking forward to more adventures in the ever-changing world of digital marketing.
Nice things that people say
Josbin Itty is the best digital marketing expert in Kerala. His professionalism, attention to detail, and passion for his work make him an invaluable asset for any business looking to thrive in today's competitive market.
I recently had the pleasure of working with Josbin Itty for my digital marketing needs and I must say, he truly lived up to his reputation as the best in Kerala. From the initial consultation to the final execution, Josbin displayed extensive knowledge and expertise in the field. Hands down, the top digital marketing expert in Kerala.
Working with Josbin Itty has been a game-changer for me. His digital marketing skills are nothing short of exceptional. He constantly communicated with me throughout the process, ensuring that I was kept informed about progress.
As someone who has struggled with implementing effective digital marketing strategies in the past, working with Josbin Itty was a breath of fresh air. He has an incredible knack for understanding target audiences and creating engaging content that drives tangible results. The most reliable digital marketing expert in Kochi.
Always open to new challenges and collaborations.